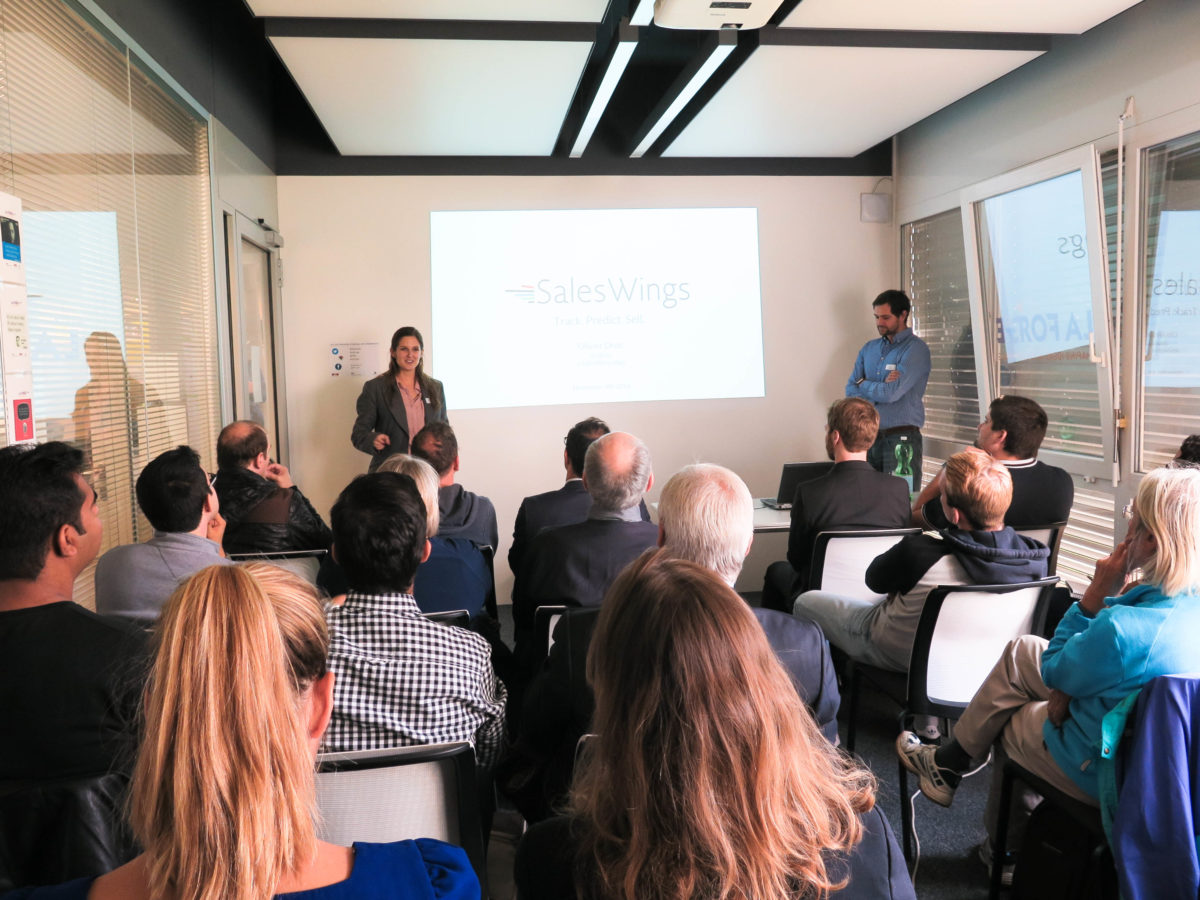 EPFL Innovation Park is organising for the 9th time the Demo Day of La Forge on June 21st, from 14:00. The startup entrepreneurs of this co-working place located right at the heart of EPFL Innovation Park will be pitching their startup and demonstrating their product at their booth.
La Forge Demo Day is a unique opportunity to meet these early-stage startups and… challenge their founders?
The Demo Day will also coincide with the closing of La Forge's first acceleration batch focused on MedTech. The projects will be present at stands to present their innovations.
You can have a look on the startups located at La Forge hereafter:
| | |
| --- | --- |
| Tayo | Tayo reinvents the way tenants interact with real-estate agencies and property managers. |
| logmind | AI-accelerated machine data analytics |
| Aesyra | A wearable medical device for the diagnosis, monitoring and treatment of nocturnal teeth grinding (bruxism) |
| Largo | Short film distribution platform |
| Fiduly | Simple, efficient, and reliable Data-Driven Accounting. |
| Rb2.io | Self-driving robots to deliver food, groceries, and packages autonomously to users' doorsteps |
| Matchmore | Cloud-based B2B service providing an advanced technology to build, deploy and operate location-based mobile applications |
| MEMBRASENZ | Production of composite materials used in electrolysis for the production of hydrogen, as a new energy carrier, and other energy conversion systems |
| Access Informer | We simplify the reviews of access rights across key systems |
| Swiss Motion Technologies | We provide tailored prosthetic liners for leg amputees. Our digital technologies enable prosthetic technicians to save time, increase their profits, and simplify their workflow. |
| Soft Neuro | Soft electrical interfaces with the brain and spinal cord to improving electrical stimulation and recording therapies to treat neurological diseases. |
| MyBion | Fast and precise diagnostic service for infectious disease patients. |
Participation is free, upon registration.