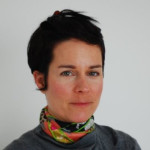 This is a guest post by Penny Schiffer a Zürich-based energetic woman, passionate by the startup and investment world. She's currently managing the startup initiatives of Swisscom and in charge of the « Swisscom Startup Challenge » and also part of Swisscom Ventures and a member of the business angel club Go Beyond.
---
This post is part of the Seed Round Guide (check The Seed Round Guide: Is Big Always Better Than Small? and The Seed Round Guide: Finding & Leveraging a Lead Investor).
---
A couple of months ago, I was coaching a seasoned entrepreneur who had developed a piece of software that is relevant to operating IT clouds. This software definitely addresses a global market and will most likely have much greater growth opportunities if the business development addresses the tech companies in Silicon Valley.
After this entrepreneur had tried to convince investors here in Switzerland, he decided to use his connections to meet some top notch venture capitalists in Silicon Valley. As he had some great introductions he was able to land pitches with some of the top tier VCs. When he came back he was happy to present us the lead investor that was missing for us to proceed in the due diligence process.
So we reached out to the investor in the U.S. (as we also had some connections): This VC didn't quite remember the conversation and certainly was not ready to sign any term sheet.
So what had happened?
There are some fundamental cultural differences between Central Europe, Switzerland and Silicon Valley (or Boston if you're a medtech company). I guess additionally there was a fundamental misunderstanding of what becoming a lead investor means in terms of involvement and support – and in the assumptions around the role Silicon Valley plays in the development of a tech company:
Cultural differences: Americans are known for their open and friendly behavior in a meeting. They will evoke a positive attitude and try to save everybody's face if possible. Instead of saying "I will not invest in your company" the message will be delivered as "we should discuss an investment some time in the future". Europeans may take this as a "yes, there is a possibility" while the counterpart was just trying to find a way to politely say "no".
Lead investor role: If a professional VC invests in a startup as lead investor they want to make sure that the startup can win. To make sure that will happen, the lead investor will guide you strategically, connect you to the right people and sometimes even challenge you fundamentally. In order to do so, you have to be close to your investor or meet them on a regular basis. That's the reason why some VCs won't even invest in companies that are more than a 20 minutes drive away.
Silicon Valley as unique catalyst: Silicon Valley VCs have seen the most awesome companies coming out of this 100km long peninsula called Silicon Valley with its unique combination of world-class universities, talent from all over the world and close to unlimited growth capital. Many believe this is a key success factor to build a tech company – and will not assume that you can have the same success anywhere else in the world. This may be biased, but it's nevertheless a strong conviction!
So my advice for seeking Silicon Valley funding would be the following:
Find out if – deep in your heart – you are ready to move to the U.S. to go fast track. It may be the best decision for your business, but might not be the best choice for you personally. Life in Silicon Valley is very different and certainly focused more around work than in unhurried Switzerland.
If you are ready to embark on this journey, you will need to move your business to the U.S. before you seek funding from a U.S. investor. By "moving", I mean at least opening an office that has significant importance for your business, e.g., in BizDev. Even better, go through a prestigious incubator program to signal quality to investors. It will not be sufficient to stay in the U.S. a few days a year or to just have a post box there. You may still keep your R&D in Switzerland if there is a strong relation for example to a university..
After you have had the first traction in the U.S. and have become part of the various networks existing in Silicon Valley you may be ready to approach investors. I don't expect this to happen any sooner than 6 months after you transitioned, and only if you put in a lot of effort in growing and grooming your network. It means doing things in parallel: building your business while setting yourself up in a totally new environment.
Only start chasing a Silicon Valley VC if you can meet the criteria in terms of geography. Only that will give you any chance to secure funding. Otherwise, don't waste your time (and the time of the VCs) – this may sound black and white but will definitely save you valuable time to focsu on building your business.