In less than a week, the famous Lift Conference is taking place again in Geneva.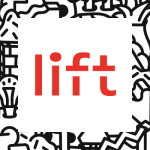 For thos who haven't heard from it so far… that probably means that:
you're new on the startup scene (great, welcome!)
you're living on another planet (or at least, not in Switzerland ;-)…)
Lift Conference is a great conference to get inspiration for top innovators from around the world, like Brian Solis. This year, there will be talks about:
Blockchain technology
Customer Experience
Artificial Intelligence
among other ones… There will also be workshops and many cool experiences, where you can test innovations… and get excited about the potential of technology!
There will also be a "Lift Prototyping Lab", where participants will go from problem to prototype in just 3 days… something that I love, and that we also know how to do it my own company ;-)!
At Lift 16, MassChallenge Switzerland will be officially launching on Wednesday 10th evening! The MassChallenge Startup Summit is a yearly event awarding the most promising company graduating from the MC acceleration programs in Boston, London and Israel. And next year, also from Switzerland… Several startups, from MC alumni as well as from a selection of "the 50 Swiss startups in which to invest" (by Swiss Economic magazine Bilan), will compete on stage… exciting startup evening in perspective!
And finally… If you don't have your ticket so far but would love to join, you have 2 great opportunities brought to you by startupolic.com:
buying your ticket with a 15% discount (code: A_startupolic_lift16) and/or,
you can compete to WIN A FREE 3-DAYS TICKET until Friday 5th of February, at 18:00 (CET). How? Share this post on twitter and/or Facebook (simply click on of the sharing button below), add "#liftolic16" and "@startupolic". And finally, don't forget to subscribe hereafter (otherwise you won't be able to win)!