Switzerland is known internationally for its beautiful landscape, its quality of life and its multiculturalism (or it should be better known for this last point). On an economical side, Switzerland is known for its watches, machines, chocolate, pharmaceutical companies and its banking industry. This very last sector has been attacked by many countries (in order of virulence by USA, France and Germany) in the past years. Banks had a "banking secrecy" law in Switzerland, which was unique and for which Swiss banks were attacked, as rich people had a way to evade from taxes in their own country. Of course, Swiss banks were not responsible for this… except the fact that many banks were encouraging this behavior, even advising how to best avoid taxes. The financial crisis of 2008 and some massive lawsuits (seeing the biggest Swiss banks pay huge fines) were the final killer for the "banking secrecy" law. Swiss Banks have adapted to this new situation. One of the crazy side effect of the US government behavior is that if you are American or have something to do with the US (on the personal side), it is now extremely difficult (if not impossible?) to be accepted by Swiss banks, which are completely killing the risk of beeing attacked by the USA for tax evasion.
What does it mean for the Swiss financial industry? That this unique advantage is definitely over. And that they are now forced to innovate, if they want to continue to compete with financial hotspots like New York, London or Singapore. To demonstrate the economic importance of the Swiss financial center in the country, here are 3 key numbers (source: SwissBanking):
105'000+ jobs
6'136 billions in assets under management
18,3 billions in taxes
Switerland is counting plenty of support organizations for innovation in different sectors, like AlpICT, Cleantech Alps, BioAlps, etc. And the Swiss Federal Agency CTI (Commission for Technology and Innovation) is fostering innovation in all these sectors. Until recently, however, you didn't heard anything about FinTech. Strangely. Of course, you need to have a real willingness to act for the players in the financial and banking industry to move forward. Which was not really the case until recently. But things are moving… and in the right direction!
I've recently read an interview of Laurent Haug in the Swiss economic magazine Bilan (in French, you you can read it here) regarding the state of the Swiss FinTech. He's underlining the fact that innovating wasn't really in the DNA of Swiss banks, even though things are moving with the biggest banks. For instance, UBS is partnering with technology park BlueLion is starting to invest in FinTech startups and has even launched a startup competition… in Singapore. Laurent is also explaining that the FinTech ecosystem in Switzerland is relatively small and is behind places like London. Banks can have different strategies, like enter into partnerships, incubating startups (internal or external incubators – according to Laurent, there is an explosion of FinTech incubators in Switzerland) or buying out some companies. The key point is that they need to move, they cannot seat anymore on their assets.
As often, Switzerland also lacks of prominent role models (big success stories) in the FinTech… the last big one was Swissquote. When you think back, it's kind of a pity: Zong, the successful company of David Marcus which was sold for $240M to eBay in 2011, was originally started in… Geneva! Unfortunately, the local FinTech ecosystem has earned much of this success, as all the operations were already in the US…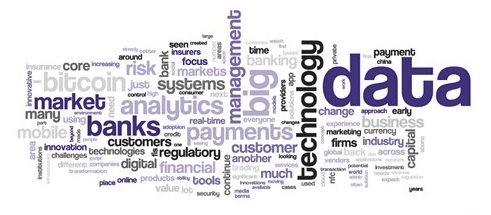 Laurent is also surprised there is no big Swiss conference on FinTech… This is also changing, fortunately! On May 5th, the third edition of Finance 2.0 will take place in Zürich, gathering more than 300 people. Started by serial entrepreneur and investor Marc P. Bernegger and his business partner Rino Borini, the event will cover the challenges of FinTech and give the opportunity to 6 FinTech startups to present on stage (apply here). The website is currently in German only, but the conference will be mostly in English. If you check "My Events Selection", you may have seen that I have a 20% discount for you if you want to attend this conference (register here and insert the discount code "startupolic").
Finally, François Briod, a young FinTech entrepreneur from Lausanne, has started a crowd-sourced list of Swiss FinTech startups and investors. You can contribute to the emergence of the Swiss FinTech community by listing the startups or investors here. You'll find here below the current (March 19th, 2015) state of the FinTech Swiss startup list:
| | | |
| --- | --- | --- |
| Geneva Area | | |
| BeCash | Payment | Cash in easily, wherever you are |
| SBex | Bitcoin | SBEX is operating a BTM network around Switzerland |
| Mobino | Mobile money | Mobino enables mobile payments for 5 billion people, delivering the future of money, available today. |
| Wecan.fund | Crowdlending | Wecan.fund allows savers to lend money directly to small and medium sized businesses in #Switzerland. |
| InvestGlass | Financial Information Platform | Private Banking Artificial Intelligence with Personalised Financial News |
| Lausanne Area | | |
| KiWi | Mobile money | KiWi offers to small merchants in emerging markets a mobile solution to accept and manage both electronic and cash payments |
| TawiPay | Remittances comparison | Comparison website for international money transfer services |
| OneSnap | Mobile payment | Use your phone to pay online. End the billing and shipping nightmare. |
| CashSentinelEZYcount | PaymentOnline accounting | Large payments. Here, now, safely.Online accounting system developed in Switzerland for small Swiss companies |
| NetGuardians | Risk management | Fraud, data theft, information leaks under control with behavorial software |
| Zurich Area | | |
| Addfin | Invesment manager | Addfin is an online secured platform that helps you to structure and manage your office, wealth management and client relations from anywhere |
| Contovista | Personal finance | Delightfull customer facing bank management software |
| DATANEXT | Asset management | Asset management cloud platform |
| Dealmarket | Fundraising platform | Bringin investors and fundraisers together |
| EasySys | Online accounting | Business softwares for SMEs |
| Fundbase | Investment platform | Fundbase delivers a web-based platform to discover, execute and monitor complex investments |
| Investiere.ch | Crowdinvesting | Crowd investing platform in Switzerland |
| Klimpr | Payment | Peer to peer mobile payment |
| Knip | Insurance | Digital insurance manager |
| MoneyPark | Insurance | Widest range of products, best terms and in-person advice on mortgages, insurances and investments. |
| MoneyVane | Asset management | Investment platform to reduce operating costs |
| Numbrs (CentralWay) | Personal finance | One app for all banks |
| Run my accounts | Accounting | Online accounting software and automation |
| Sellxed | Online payment | Simple plugin for online shot to accept payments |
| Splendit | Educational finance | Crowdfund your education |
| Squirro | Financial information Platform | Squirro delivers market intelligence and operational intelligence. |
| Swiss-Metrics | Credit Risk | Lower bad debt expense by applying well known and best practice credit risk management metrics. |
| TradeGear | Investment and trading | Redefine self-directed investing and trading |
| Wealthport | Financial information Platform | Wealthport empowers organisations to unlock their wealth of data. Automate data preparation, boost data quality and enrich data to discover the right insights, within seconds, not months |